Bird Nest Property Solutions, LLC
Top Real Estate Investor in the Atlanta Area
About Dr. Nina Jefferson- The Real Estate Investor
Ever since she was a little girl, Dr. Nina Jefferson has been the type of person to lend a helping hand to others.  Dr. Jefferson is a board-certified clinical psychologist and has been helping people battling mental health issues in a variety of populations. After working for many years, she set her sights on making a career addition in real estate investing.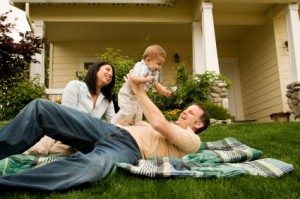 Nina utilizes the strength of both her passion to help and connect with others along with her skills in being an excellent communicator and listener to work with people to find solutions. Her career has given her deep insight into building strong relations and work ethics. Along with being a perfect repartee, she is an expert in providing quality work with a great deal of respect and integrity. Furthermore, her background is what helps and inspires her to help provide solutions in the venture of a real estate investor.
What is Real Estate Investment About? Our Mission
BirdNest Property Solutions' Mission is to rejuvenate neighborhoods by improving the overall quality of housing for the residents and connecting with people by partnering with them to address their real estate needs.
Our mission is to provide something for everyone – whether you are someone who is looking to sell your home or buy the house of your dreams, we got you covered! Therefore, if you have made up your mind to buy, rent, or sell, just simply give us a call and we'll show you that we are not just talk!